We are looking for people who want to make a difference.
Speer IT is a pioneer and we want to stay that way. We aim to be a diverse, equitable and inclusive company, where every employee – regardless of their experience, perspective, identity or beliefs – feels at home. That is why our 50 experienced professionals are fully committed to deliver better products and services. We are looking for people who want to make a difference. In return we offer you benefits that meet your evolving needs.
A competitive salary, collective health insurance and good pension scheme, a hybrid working environment, public transportation reimbursement or commuting allowance.
With us, you take control of your career, we encourage personal growth by offering you tools for career development, internal career mobility, knowledge sharing and learning opportunities.
28 days' vacation and 4 non-illness bonus days.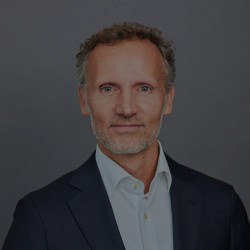 From product to great platform
I always prefer to work with customers. How do you make a customer really successful with your product. What value do we add? How do we support our customers in their journey to success and how do you make this journey together. Ultimately, Speer IT's success depends on the success of our customers.
Paul Havinga
Sales & Partner Director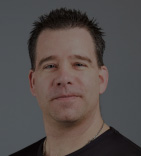 I love problems
In my function as Team Lead of the servicedesk I have the first contact with customers who have questions or problems. Our applications are often capable of more than our customers realize, so we support them in reaching that potential. And, of course, we also help them when they run into problems. The bigger the problem, the more fun as far as I'm concerned and I love a happy customer. We also run daily maintenance on databases, test new applications and functionality and monitor our customer systems proactively.
Wilmar Aarsen
Speer IT Servicedesk

The best idea counts
Everything we do has to be effective and match our customer's wishes. There is always room for improvement. Our sales team will come up with an idea and I need to come up with the solution. I am my own pioneer and that feels great. Of course, I am not alone, I can always walk into a room to talk and brainstorm. We have a lot of discussions, but they are always honest and open. In the end, the best idea counts. We always keep innovating. Speer IT has a strong position in this market and we want to keep it that way.
Frans Janssen
Senior System Engineer
Ben jij op zoek naar een functie als Developer waarbij je werkt aan de ontwikkeling van de nieuwe C# programmatuur? En wil je graag werken in een ...
Lees verder